Start running: training plan for beginners (6 weeks)
Starting to run is becoming one of the great purposes in recent years. But before joining the runner community, we recommend that you read these tips for running beginners with which you will be able to avoid the most common mistakes when you decide to put on your shoes and start running from scratch .
This beginner running training guide focuses on everything you need to get started and run safely. A starting point that will lead you to an improvement in physical condition, it will help you get in shape, lose weight, reduce stress, improve quality of life and, who knows, if it can become the necessary springboard if you want is to intensify the training levels to infinity …
Before you read on, we don't want to disappoint you. The great "trick" to start running will be found in constancy. There are no short cuts. Unlike most of the miracle methods you can find on the web, the tips that you will see below focus on paving the way that makes running a pleasant, healthy and, above all, long-lasting habit.
Before starting to run (pass the "stress test")
The first tip before starting a physical activity of a certain intensity is to go to health professionals and pass the corresponding check-up.
A sports-medical assessment is necessary, especially if the last memory in shorts dates back to gymnastics classes at school, you are over 30 years old, a smoker or ex-smoker, suffer from an injury, illness, obesity, etc. There are many medical centers specialized in level 1 sports medical examinations at a reasonable price (from $ 50) . They include electrocardiogram, medical history, cardiorespiratory, anthropometric, orthopedic evaluation and basic stress test.
Many people go to running to lose weight and with the intention of leading a healthier life they decide to start running at 40 . It is never too late to start in this magnificent sport but if you have led a sedentary life in recent years it is important that in addition to a medical check-up you look for a progressive muscular and cardiovascular adaptation. Nothing to get carried away by emotion and start looking like crazy for a training plan
Start running (women)
Women have biological differences comparing to men that affect the way they run. That is why it is so important to know each of these factors. In this article we have determined the biological factors to take into account to start running if you are a woman .
what do I need to start running?
Running is a simple sport that does not require a large outlay on technical products, although it should be done with minimal equipment. Before launching compulsively to buy material, prudence must prevail, otherwise you want to see how that illusion turns to dust after a few months. Let's not forget that our goal is to start running from scratch and to be able to do it for many years. There is no use filling the closet at the first change in this long-distance race.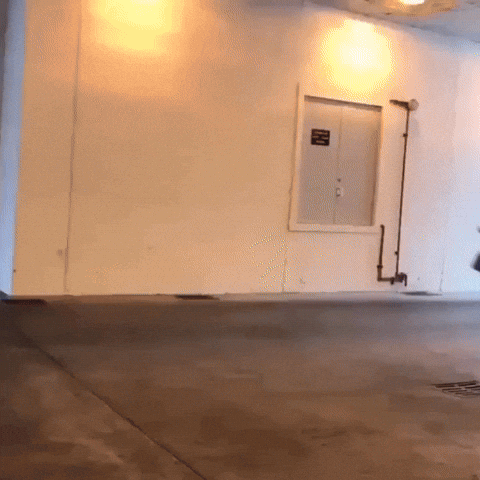 Running shoes
The jewel in the crown of the runner basic kit. A good choice will provide you protection, injury prevention and comfort.  You can use these basic tips on running shoes  that will help you in the choice based on multiple factors: type of footprint, rhythms that we will run running, weight, uses, biomechanics, muscular imbalances, type of terrain where we will train, drop of the shoe , need for cushioning and correction, aesthetics, budget, etc. In this article we have selected what we believe are the best shoes to start running (cheap and with absolutely everything).A data. Most of the shoes are designed to meet the needs of runners with a neutral or slightly pronated footprint, who represent about 90% of runners. Good running shoes are essential to start running, minimizing the risk of injury.
Socks
The sock is very important, since it is the first element that comes into contact with our feet. Socks designed for running can be found in most sports stores. The purpose is a good fit, without seams, that provide good absorption of moisture and sweat from the feet, so that they do not slip and thus avoid the appearance of the dreaded blisters. There is a wide range of thicknesses that you can adapt to your preferences at a reasonable price. The blisters are very common among those who start running. Good socks will help you prevent the appearance of this annoying travel companion.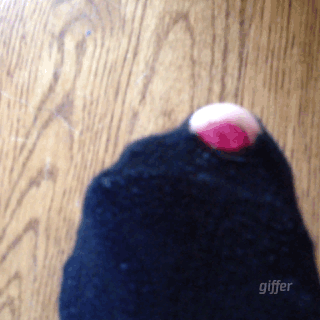 Shorts and / or tights
They must be comfortable, light, adjustable at the waist and capable of absorbing sweat. When the weather is colder, it is advisable to use leggings to maintain greater comfort and thus reduce the risk of injury. Starting to run with cold muscles significantly increases the risk of suffering a fibrillar tear .
T-shirt & Sports Bras
The shirt should not be too baggy or tight. Techniques are overrated. You can use cotton shirts from your wardrobe without complexes, since the weight, evacuation and absorption of sweat is similar. During winter, you can pull on thermal shirts, gloves and rain-repellent windbreakers.
In the case of women, it is important to wear a sports bra that fits perfectly without being uncomfortable.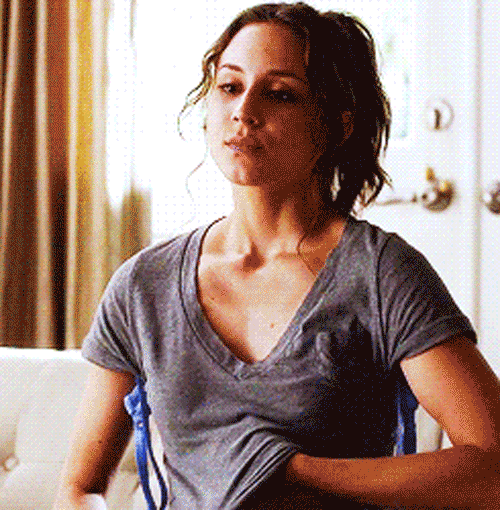 Mobile phones and music
The explosion of applications allows us to know every detail of running training with  maps, time analysis, statistics, speed calculations, activity reports , as well as giving us motivation through online training. The mobile applications with gps sensors are the ones that record the route we run on and set the pace and distance traveled: Nike + Running, Endomondo, Garmin Fit, RunKepper, Runtastic, Strava, etc., are some of them. On the other hand, the use of music can become an important pleasurable and motivating element while running, as several studies show.
Training principles
"A journey of ten thousand kilometers begins with a single step"
The key to start running is found in perseverance, mastering the bridge between desire and fulfillment. We will always (or almost always) need large doses of willpower and motivation to go running, but that barrier is even more pronounced during the first days. So patience to cope with the initial period of cardiovascular conditioning and adaptations of muscles, ligaments and tendons. As the weeks go by you will not give credit to the improvement experienced.
"Training you destroy and resting you build"
With the training we will be giving stress to the body and with the subsequent rest the physiological adaptation will take place that will lead to an improvement in physical condition. Training demands should not be increased faster than it takes your body to adapt to the training loads borne, excessive fatigue or injuries are the main threats.
Principle of progressivity and principle of individuality
The rhythm of adaptation varies depending on each person, responding to multiple factors (age, physical condition, health, motivation, diet, etc.). For this reason, it is essential to respect the principle of progressiveness in training and find the right balance point between load and rest, taking into account the principle of individuality.
The plan
Having a training plan helps you stick with your purpose for regular running. Meeting the guidelines and achieving small set goals provides confidence and motivation. Do not forget that the training plan should never enslave either physically or mentally.
By modulating the intensities according to the individuality principle, we will obtain adequate rest, good muscular recovery and an improvement in our aerobic performance. In this sense, having a personal trainer who regulates the goal-training binomial favors a rapid improvement in performance, minimizing the risk of injury, apart from the discipline, objectivity and confidence that your figure can provide.
Training sequence
A typical training session maintains the following structure: previous mobility exercises in the extremities (rotation of the knees, feet, head, shoulders, hips), followed by a warm-up of muscular and cardiovascular activation (walking briskly or with a light jog for 5 or 10 minutes, depending on the case), main session (the core of the training), warm-down or very gentle "cool down" for 5 or 10 minutes (jogging or easy or walking) and, to finish, a small batch of stretching that will help you reduce muscle tension, improve flexibility, injury prevention, among other benefits.
Hydration and Nutrition
With physical exercise, body temperature increases, the body needs to cool itself by secreting sweat with the consequent loss of water in our body. It is necessary to increase water consumption before, during (if the activity is prolonged) and after exercise, as we saw in the article on the importance of maintaining our body's water reserves for exercise.
Moving! 
The best way to start running is to intersperse brisk walks with very light jogging (running) , where walking takes on a greater proportion than running and, gradually, the proportions are reversed.
Training plan to start running

 – (6 weeks)
We leave you a training plan to start running in 6 weeks. A training guide for running beginners that can be very useful for those looking for some guidelines and a reference path.
Week 1

Monday

6 'walking, 2' running (2 repetitions)

Tuesday

break

Wednesday

6 ′ walking, 2 ′ running (2 reps)

Thursday

break

Friday

break

Saturday

5 ′ walking, 2 ′ running (2 reps)

Sunday

break

Week 2

Monday

4 'walking, 2' running (3 repetitions)

Tuesday

break

Wednesday

3´ walking, 1:30 ″ running (4 reps)

Thursday

break

Friday

break

Saturday

4 'walking, 2' running (3 repetitions)

Sunday

break

Week 3

Monday

3 'walking, 2' running (3 repetitions)

Tuesday

break

Wednesday

3 'walking, 3' running (3 reps)

Thursday

break

Friday

break

Saturday

2 'walking, 2' running (4 reps)

Sunday

break

Week 4

Monday

3 'walking, 3' running (3 reps)

Tuesday

break

Wednesday

3'walk, 4'run (3 reps)

Thursday

break

Friday

break

Saturday

2 'walking, 4' running (3 reps) ending with 5 'walking

Sunday

break

Week 5

Monday

5 'running, 2' walking (3 reps)

Tuesday

break

Wednesday

 4 'running, 1' walking (4 reps)

Thursday

break

Friday

break

Saturday

5 'running, 2' walking (3 reps)

Sunday

break

Week 6

Monday

6 'running, 2' walking (3 times)

Tuesday

break

Wednesday

6'30 ″ running, 2'walk (4 times)

Thursday

break

Friday

break

Saturday

7 ′ running, 1 ′ walking (3 times)

Sunday

break
With all this you can start running with the calm and peace of mind of knowing that you are on the right track. Enjoy to the fullest and do not obsess. Remember that all these are simply guidelines and practical advice to make your arrival in the world of running more pleasant and safe!